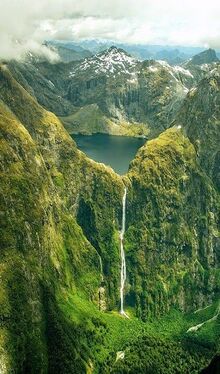 Terrasen is the country that is located in the northernmost part of Erilea. It is by far the biggest country in Adarlan's empire and was the first to be conquered by the King of Adarlan.
Geography
Orynth is the capital city of Terrasen, and the birthplace of Celaena Sardothien, the main character in Throne of Glass. Other cities in Terrasen include Perranth, Suria, Rosamel, Allsbrook, Eldrys, Ilium and (if Aelin gets the land officially recognized) Caraverre. All the cities are surrounded by two mountian ranges, the Staghorns and the Anascauls. Oakwald Forest separates Rosamel and Allsbrook from Perranth and the Perranth Mountains. East of Terrasen is the North Sea which leads into the Great Sea.
Terrasen is mainly made up of old woods, such as Oakwald Forest, and has mountains in the very north of the kingdom.
Monarchy
Since Brannon Galathynius Terrasen has been ruled by the Galathynius monarchs.
Aelin Ashryver Galathynius is the only living Galathynius left, and the rightful queen, following the deaths of her parents Rhoe and Evalin Galathynius.
Conquest of Terrasen
Following the King of Adarlan's banning of magic within Adarlan ten years prior to Throne of Glass, he began his conquest of Terrasen by assassinating members of Terrasen's Royal Family, including King Orlon Galathynius and the family of his heir, Prince Rhoe Galathynius. With the Royal Family either dead or missing, Adarlan declared their dominion of Terrasen and continued its purge of magic by burning ancient books of vast knowledge, sacred sites, and even magic practitioners themselves.[1]
Trivia
Terrasen's population consisted largely of magic wielders
In Queen of Glass, Terrasen is named Trasien
Gallery
References
↑

Throne of Glass by Sarah J. Maas: Chapter 5, pg. 31
Ad blocker interference detected!
Wikia is a free-to-use site that makes money from advertising. We have a modified experience for viewers using ad blockers

Wikia is not accessible if you've made further modifications. Remove the custom ad blocker rule(s) and the page will load as expected.